Tunable Filter Plug-in
DiConís Tunable Filter Plug-In tunes the center wavelength of a narrow passband over a 30-nm range within the 1550-nm window. The module uses a thin-film interference filter mounted between two angled fiber collimators. A high-precision motor with 0.05-nm tuning resolution adjusts the filter angle to select the center wavelength. The Plug-In is designed for easy installation into DiConís GP700M Modular Mainframe.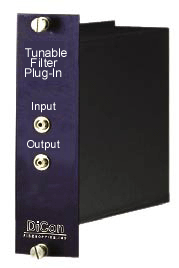 Optical Performance :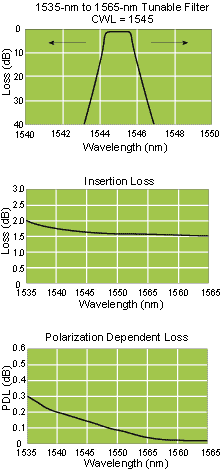 Features:
Broad tuning range
Narrow bandwidth
Excellent tuning resolution
Very low insertion loss
Specifications: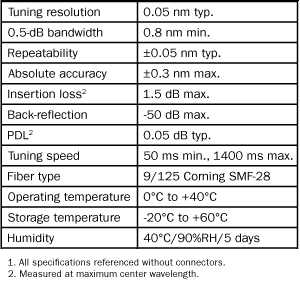 Applications:
Motorized tunable bandpass filters are used to dynamically select among different wavelength channels at the receiver side of dense WDM measurement systems. These plug-ins are also used to tune the center wavelength of incoherent broadband sources (such as white light source or LEDs).
Housing Dimensions: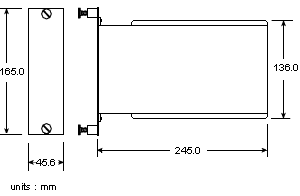 Ordering information: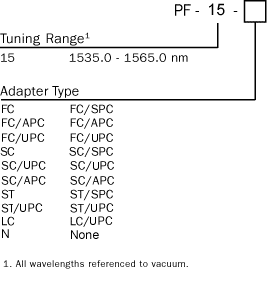 SCD 0086 Rev A ( Page : 27 )